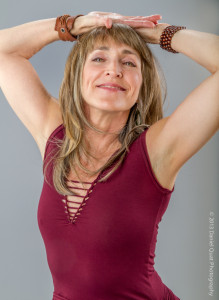 with Jamie Klein. Private and semi-private sessions available upon request. For all levels. Contact sjklein09@gmail.com for availability and rates.
Jamie Klein has led private, semi-private and group sessions for 9 years in Santa Fe.  Her open heart and graciousness brings joy and inspiration to everyone she encounters.
She works flexibly to offer each individual or group the opportunity to recognize how they can safely and and gracefully engage in Nia movements, the science of sensation and somatic autonomy through music.  The goal is always empowerment and well being in the joy of movement.
Her Jamie has an unwavering commitment to help individuals with specific goals.   Whether in the world of therapeutic movement or refinement of skills her work is focused on the science of Nia, the body's form and function, while honoring and guiding each in their body's way.
Jamie is a Nia 1st Degree Black Belt.  She is also trained and certified in Nia 5 Stages of Movement Development, Nia Moving to Heal, Nia 52 Moves and Nia Floorplay.  She has worked extensively with movement disorders such as Parkinsons, Dystonia and paralysis, and many other human conditions including trauma, depression, cancer and surgical recovery.  She has also trained with Parkinson's pioneer, Gary Sobol in Denver, Colorado and presented to the NMCoalition on Parkinsons and other smaller supporting and civic organizations.  She can seen on NiaTV.fit in various formats.