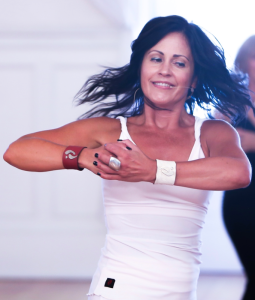 August 1 & 2, 2020 with Kelle Rae Oien  Register here

Nia's 52 Moves Training is ideal for those wanting to learn more about how to condition their body and develop movement skill. Beginner's to advanced movers will find value in this 2-day movement intensive. The focus of this training is the art of conditioning.  This revolutionary approach to whole body fitness integrates the best of exercise science using interval training and somatic movement education through Nia's sensory-based approach to fitness. Move I.T. classes are distinguished by somatic coaching and sequential intervals that isolate and integrate Nia's 52 foundational movements. Through movement and music you will explore how you can consciously achieve your fitness goals by applying the movements to simple patterns and sequences. 
Nia's 52 moves have been distilled through 30 years of somatic exploration to represent the best in holistic body-mind-emotion-spirit conditioning. Practiced in isolation and integrated through dance movement, Nia 52 Moves are proven to physically condition the body and enhance movement skill. Regularly practiced, they increase perceptual motor skills represented in flexibility, mobility, agility, stability and strength. The movements originate from diverse modalities spanning dance, martial arts and therapeutic practices.
Anyone may enroll – Open to all levels and experience backgrounds.