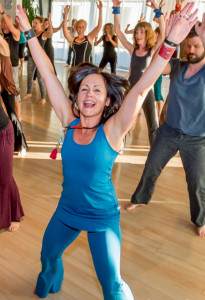 Sunday, September 30th with Kelle Rae Oien
This workshop (1 of 3 in a series) will take you through the initial choreographic process that a Nia choreographer uses to create a routine. Eight Stages of FreeDance will be combined with the form of Nia's 52 Moves and The Art of Listening. In this workshop we will be using the music for
Kelle's future Nia routine. Get in on the process of creation!
10:15am Nia FreeDance
11:30 Nia Move IT
1-5pm Choreography Workshop
Classes only: $14 each •  Workshop only: $50.
Entire experience: $65