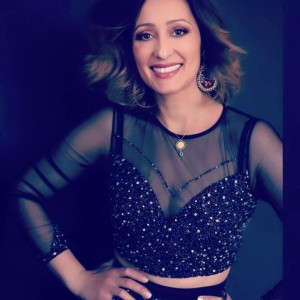 Saturday, September 14
1-3pm • $20
Join Neslihan for an afternoon workshop where you will learn two forms of Indian dance: Bollywood & Bhangra!
Currently residing in Los Alamos, Neslihan was born and raised in a southwestern town of Turkey where Turkish, Greek, and Arabic music and songs are mixed and sung. While she was living in Turkey, she learned, practiced, and taught modern Turkish belly dancing with music from various cultures. She moved to Los Alamos in 2003. She started teaching Belly Dancing at the YMCA in 2013, then NMDT from 2013-2015, and DALA (Modern Belly Dancing, Bollywood Fusion, and Creative Movements)from 2014 to present. Her students have participated in numerous shows in Los Alamos since 2013.