Sunday, September 15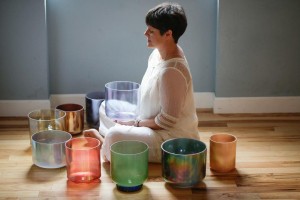 6:15-7:30pm • $25 advance/$30 door
Experience the profound relaxation of this  sound immersion and savasana meditation, serenaded and restored by crystal quartz singing bowls.

Visiting from San Francisco, the sound bath will be facilitated by Dr. Suzie Lee, a holistic physician, sound therapist, and lifelong musician. She combines her clinical and artistic background to create a nourishing experience, which she recommends as part of a holistic approach to support stress-related conditions, including insomnia, digestive issues, chronic pain, depression, and anxiety. All are welcome. This is not a movement class — no yoga or meditation experience required. Limited mats and blankets available. Comfortable layered clothing recommended. Space is limited.
Learn more at heartsongbath.net.