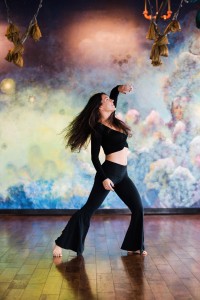 Journeying: Movement As A Metaphor For Life • Saturday, June 2, 1:30-5pm with Lola Manekin, $65

This workshop is a somatic experience based on Lola's journal Today Is the Day. Through conscious movement and meditation, you will be invited to put on your "observer's hat" and simply start noticing the way you show up in life for yourself and for others. Be prepared to question all that you think you know, to connect with the breath and body in order to learn different ways of movement, to break out of habitual patterns, to both establish new neural pathways and expand the capacity of your nervous system and to learn self-care practices you can use daily.You will go home with a complete embodied experience of how to practice awareness, and the journal will be your tool to remind you of these
practices that will become imprinted in every cell of your body.
A journal will be provided for you.