Saturday, June 23, 7:30pm, $15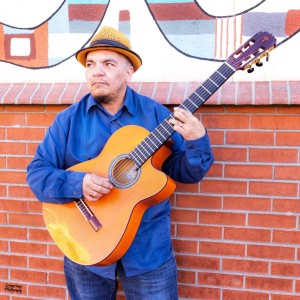 All Ages. Doors open at 7pm.
D'Santiago "El Brujo" Nava a native of Santa Fe, brings a blend of rhythmic sounds from his indigenous cultures, childhood love of classic rock, classical guitar training, nuevo
flamenco and all eras of blues.
Nava was 2016 Mr. Santa Fe Pride representing the transgender community and won the 2017 New Mexico Music Award for his original song "Sonrisas". Nava is a two spirit medicine man in the Mexhika, Peruvian, and Vodoo traditions.
D'Santi Nava believes playing music brings healing to the soul!