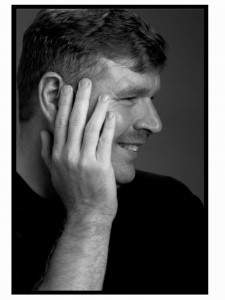 Saturday, October 26, 2-4:30pm, $30 with Alan Davidson (Nia White Belt • Houston, TX)
Evolutionary Mystic Meditation is a new paradigm in healing and enlightenment. Through a guided process of physical tapping and meditative recitation you will access the multiple facets of who you are. By directly addressing the voices and personalities within you, you will gain insight into how you can heal and empower yourself on your unique life's path.
---
Alan Davidson is the creator of Evolutionary Mystic Meditation and the founder of ThroughYourBody.com. He's the author of Body Brilliance: Mastering Your Five Vital Intelligences, a #1 best-selling Health and Wellness book and winner of two national Book-of-the-Year Awards. Alan has a B.S. with an emphasis on psychology, sociology, philosophy, and religion. He is fascinated with the intersection of bodywork, psychology, and spiritual practice. Alan has taught human transformation and healing since 1990; including body-work, massage, meditation, energy medicine, somatic movement, Nia, Tai Chi, Qigong and yoga.